Tour The Grounds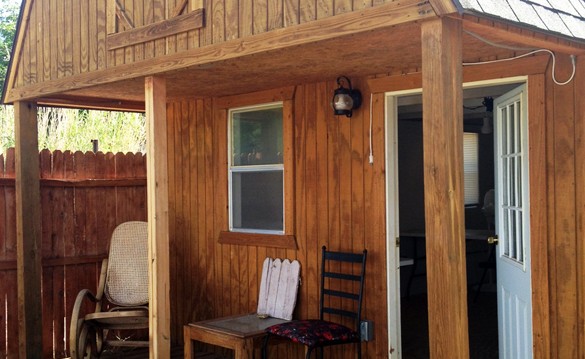 Starry Night Retreat is a residency located just a few blocks from the center of Truth or Consequences, New Mexico. From the grounds you can walk to boutiques, cafes, and galleries located on Broadway, all of the local bathhouses, and the Rio Grande River. At dusk, Turtleback Mountain hovers just beyond the neighborhood, glowing with the setting sun.
The grounds of Starry Night consist of a private, landscaped courtyard bordered by three Artist In Residence units and one staff apartment. Beyond these is The Studio and behind lies a large outdoor workspace. The courtyard has a covered awning area where residents lounge and keep company, as well as a grill and fire pit. The studio accommodates up to five artists.
The following are images of the three studio apartments, each opening up to the courtyard.
Sneak peak of what goes on here at Starry Night Retreat:
Beauty in the World from Starry Night Retreat on Vimeo.